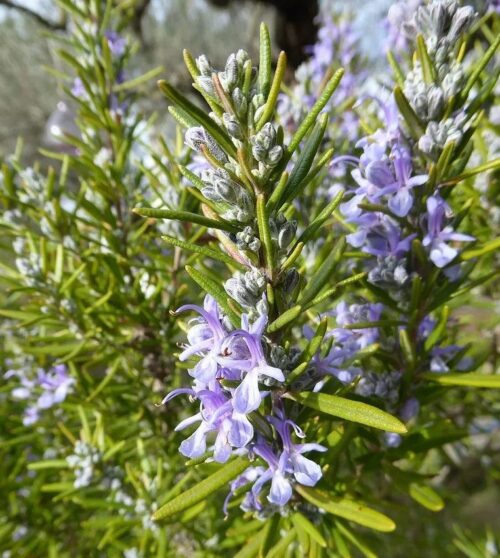 Rosemary
Rosmarinus officinalis (CT 1.8 Cineole)
【Overview】
Origin | Morocco
Botanical Family | Lamiaceae
Aroma | Fresh and sweet floral scent.
Extraction Part | Whole plant
Extraction Method | Steam distillation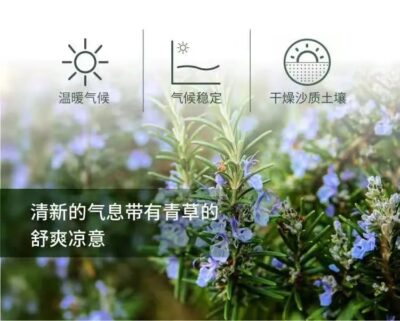 1.8 cineole Rosemary, originating from the region of Morocco, exhibits remarkable vitality due to the harsh climate, dryness, high temperatures, and intense sunlight in the area. Rosemary thrives in sandy, infertile, and arid soils, making it well-suited for the challenging local environment.
Its composition consists of approximately 50% cineole, around 10% camphor, which contributes to the distinctive aroma of cineole Rosemary. Thanks to the proportion of 1,8 cineole, it is considered one of the typical and useful essential oils for respiratory symptoms. It has a beneficial effect on soothing coughs, expectorating mucus, and relieving respiratory discomfort. Camphor has a positive impact on heart function regulation and cardiovascular health. Furthermore, the diverse components of cineole Rosemary provide it with the ability to promote moisture movement, spleen nourishment, and humidity reduction.
【Main Benefits】
◇ Main Components|Oxides
The main component is 1,8-cineole (known for its mucus-expectorant properties), along with α-pinene, ß-pinene, and other trace components such as camphor, borneol, and santalol.
【Ingredient Analysis】
1. 1,8 Cineole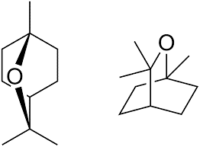 With a high content of up to 50% oxide (1,8-cineole), cineole Rosemary essential oil demonstrates noticeable respiratory system regulation and stimulates the body's defense mechanisms.
• Pharmacokinetics: Studies have shown that 1,8-cineole inhibits the metabolic pathway of arachidonic acid and cytokine production in human monocytes. By controlling mediators of inflammation, it helps regulate the inflammatory response.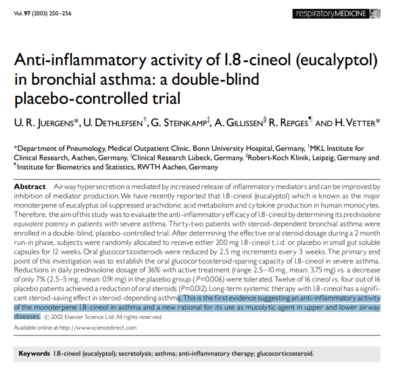 • Benefits: It regulates respiratory discomfort, boosts resistance, alleviates coughs, expectorates mucus, relieves pain, and soothes inflammation.
• Uses: It is commonly used in medicinal soaps, sprays, cosmetic fragrances, and other hygiene products such as toothpaste. It is also employed in industrial products to mask unpleasant odors and can be used as an insecticide and repellent.
2. Camphor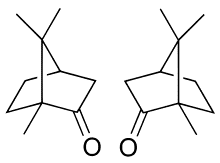 • Benefits: Camphor, a naturally occurring compound, is commonly used as the main ingredient in topical analgesics and can regulate heart function.
• Uses: Camphor is found in nature and can also be synthetic. It is used as a plasticizer, insect repellent, varnish, preservative, cosmetic ingredient, antimicrobial agent, fragrance enhancer in industrial products, and household items such as nail polish, floor wax, and adhesives.
➢ Rosemary Comparisons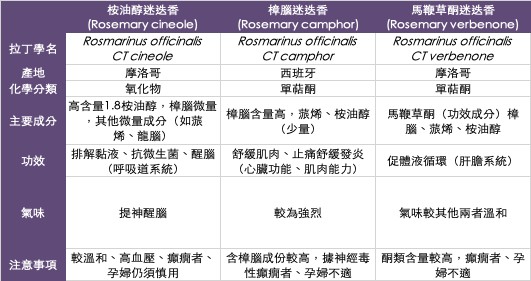 【Market Applications】
◇ Uses/Characteristics
Respiratory system treatment: Cough, excessive phlegm, respiratory discomfort, air purification.
Regulation of weak heart and low blood pressure.
Assisting in regulating excessive fatigue, excessive mental strain, and nervous exhaustion.
Liver purification and gallbladder function promotion.
1. Skincare Products
Benefits: Cleansing, antimicrobial, skin regulation, and purification, inflammation soothing.
Examples: Facial soaps, cleansing foam, toner, essence, lotion, skin-regulating liquid, cream, eye cream, etc.
2. Body Car Products
Benefits: Antimicrobial, anti-inflammatory, suitable for regulating excessive fatigue, promoting body fluid circulation.
Examples: Shampoo, body wash, bath accessories, soothing lotion, anti-itch.
3. Daily Necessities
Benefits: Soothing respiratory sensitivity, preventing respiratory discomfort, air purification, perfumes, etc
Examples: Massage oil, essential oil spray, diffuser, fragrance products, toothpaste, throat lozenges, etc.
4. Enviromental Cleaning Products
Benefits: Inhibition of microorganisms, purification, odor control, preservation. Examples: Purification spray, antimicrobial hand wash, insecticides, and repellents.
➢ Research has shown that cineole can help repel insects.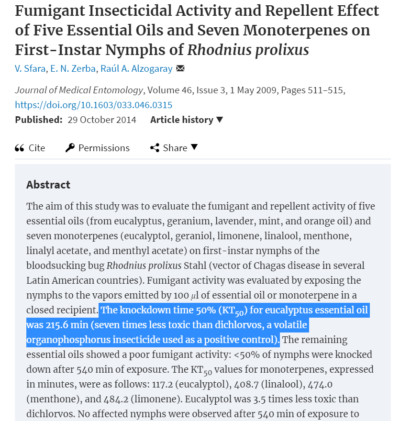 【Product Description】
◇ Formula Application/Usage:
• Solubility: Lipophilic (Oil-soluble)
• Method of Mixing:
- Add at room temperature in the formulation; no additional heating is required to avoid prolonged high temperature exposure.
- Incorporate the oil phase into the emulsion before emulsification.
◇ Precautions
• Please adjust the usage proportion according to individual skin conditions.
• This product is a raw material and is recommended to be diluted before use.
• Perform a patch test on a small area of the skin before applying to the face.
• Please use in normal dosage.
Reference|
1.Nogueira de Melo GA, Grespan R, Fonseca JP, Farinha TO, Silva EL, Romero AL, Bersani-Amado CA, Cuman RK. Rosmarinus officinalis L. essential oil inhibits in vivo and in vitro leukocyte migration.J Med Food. 2011 Sep;14(9):944-6.
2.da Silva Bomfim N, Kohiyama CY, Nakasugi LP, Nerilo SB, Mossini SAG, Romoli JCZ, Graton Mikcha JM, Abreu Filho BA, Machinski M Jr. Antifungal and antiaflatoxigenic activity of rosemary essential oil (Rosmarinus officinalis L.) against Aspergillus flavus.Food Addit Contam Part A Chem Anal Control Expo Risk Assess. 2020 Jan;37(1):153-161.
3.Borges RS, Ortiz BLS, Pereira ACM, Keita H, Carvalho JCT.Rosmarinus officinalis essential oil: A review of its phytochemistry, anti-inflammatory activity, and mechanisms of action involved. J Ethnopharmacol. 2019 Jan 30;229:29-45.
.Neves JA, Neves JA, Oliveira RCM. Pharmacological and biotechnological advances with Rosmarinus officinalis L. Expert Opin Ther Pat. 2018 May;28(5):399-413.
5.Kenichi Tomi et al. Enantioselective GC–MS analysis of volatile components from rosemary (Rosmarinus officinalis L.) essential oils and hydrosols. Bioscience, Biotechnology, and Biochemistry .Volume 80, 2016 - Issue 5
6.Natalia da Silva Bomfim et al. Antifungal Activity and Inhibition of Fumonisin Production by Rosmarinus Officinalis L. Essential Oil in Fusarium Verticillioides (Sacc.) Nirenberg. Food Chem 2015 Jan 1;166:330-6.
7.Aleksandar Rašković et al. Analgesic effects of rosemary essential oil and its interactions with codeine and paracetamol in mice.BMC Complementary and Alternative Medicine 14(1):225 · July 2014
8.Sfara, V.; Zerba, E. N.; Alzogaray, R. A. Fumigant Insecticidal Activity and Repellent Effect of Five Essential Oils and Seven Monoterpenes on First-Instar Nymphs of Rhodnius prolixus. Journal of Medical Entomology. May 2009, 46 (3): 511–515.
9.U R Juergens , U Dethlefsen, G Steinkamp, A Gillissen, R Repges, H Vetter. Anti-inflammatory activity of 1.8-cineol (eucalyptol) in bronchial asthma: a double-blind placebo-controlled trial. Respir Med. 2003 Mar;97(3):250-6.
|Some images sourced from the internet. Contact for copyright removal.|
For more exciting content, please contact Pureness' official LINE@ account! (Click to add)