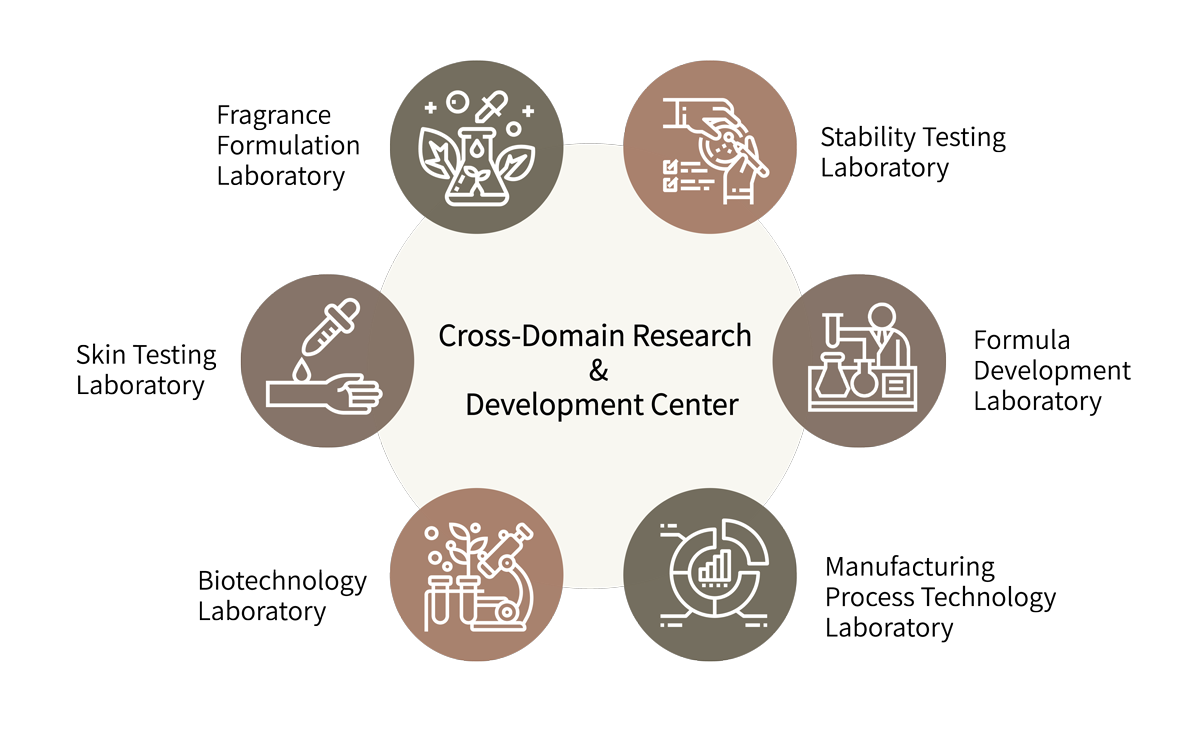 Fragrance Formulation Laboratory
Pure / plant / essential oil
Smell is the most direct sensory perception, which leads directly to the limbic system of the midbrain, triggering strong emotions and memories with our 20 years of trading experience and owning pure quality essential oils from all over the world, we were able to enhance the healing effect of the product to the body, mind, and soul, through the exclusive scents formulated by our professional perfumers, combined with the clinical experience of our school of aromatherapy.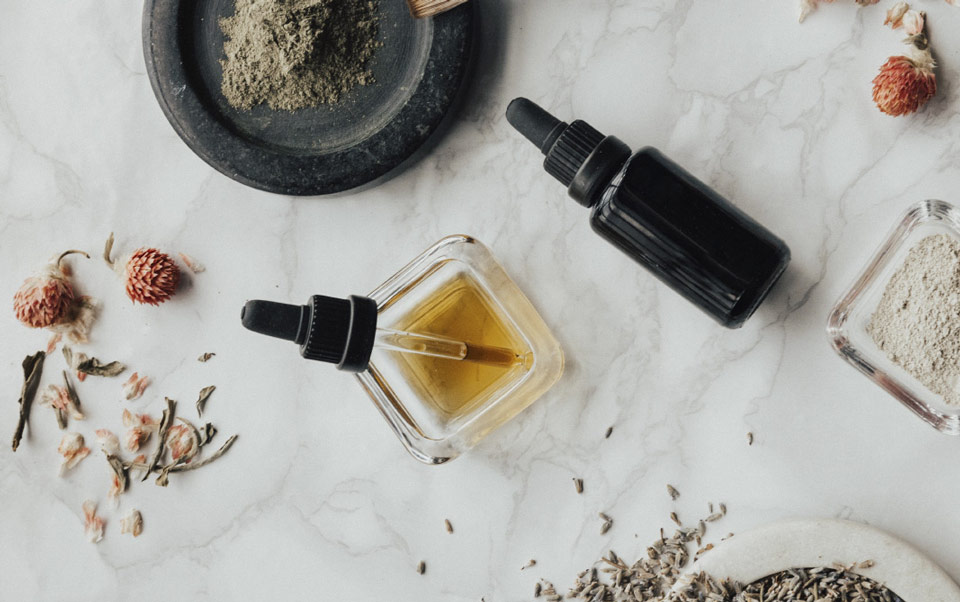 Skin Testing Laboratory
Practical Testing / Efficacy / Safety
Skin patch test checks the sensitivity and irritation of the skin. Skin diagnosis test evaluates the actual effectiveness of the formula. It examines the moisture retention, repair power, fineness, brightness, and firmness of the skin, and cross-compares these to the skin quality database to ensure the product formulae is competitive for the market.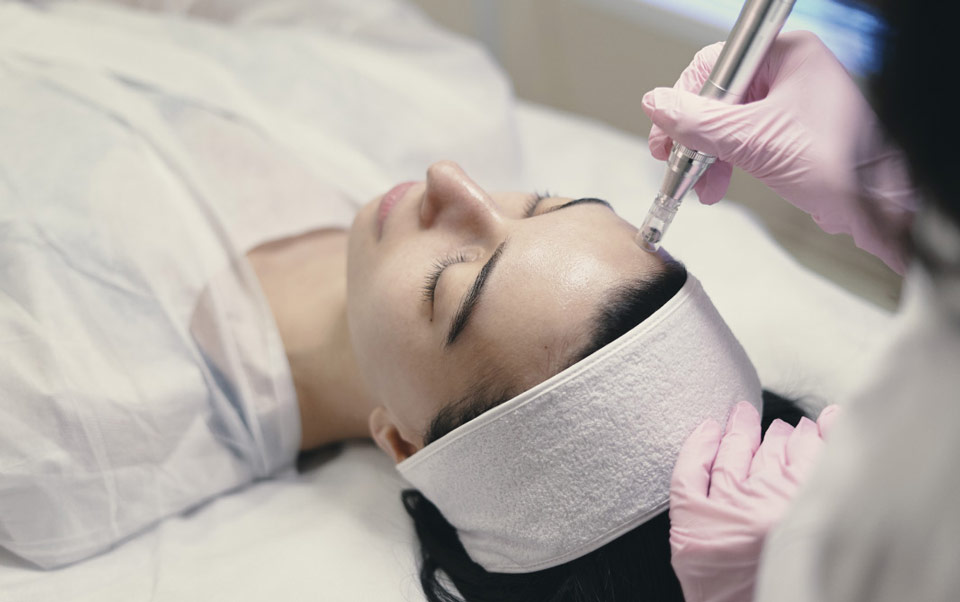 Biotechnology Laboratory
Cell / Science / Plant
We conduct integrated domestic and international cross-domain experiments; carry out various biological construction and screening, and related tests on the bioactivity of essential oil to ensure the effectiveness and distinctive nature of these raw materials; strengthen the actual distinct effects of these formulae, and enhance the unique competitive advantage of the products.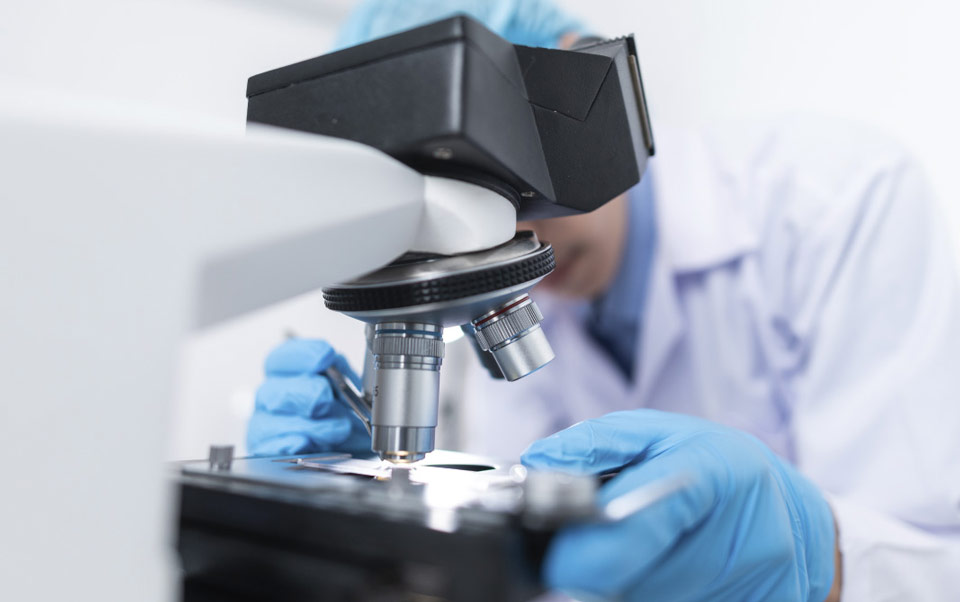 Manufacturing Process Technology Laboratory
Innovation / Bioactivity / Accuracy
We carefully select the active ingredients in the formula, and apply innovative encapsulation stability technological process. In order to provide our customers with excellent product quality, we are committed in building a rigorously controlled production processes. Thus creating superior products for customers, and jointly we shall create a foundation of trust for the brand.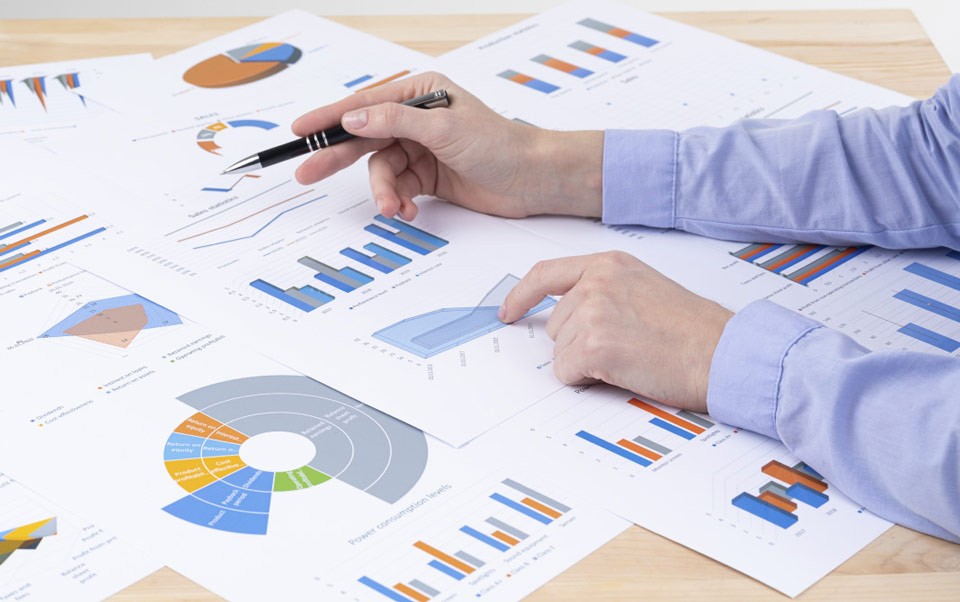 Formula Development Laboratory
Meticulous / Reassuring / Effective
We have authoritative clinical aromatherapists and skin science experts who use carefully selected high-quality essential oils and functional ingredients, combining the healing characteristics of pure essential oils with diversified effective ingredients, and jointly developed cross-domain natural science formulae to produce an abundance of diversified skin care products, meeting the needs of the consumer market to have a variety of products.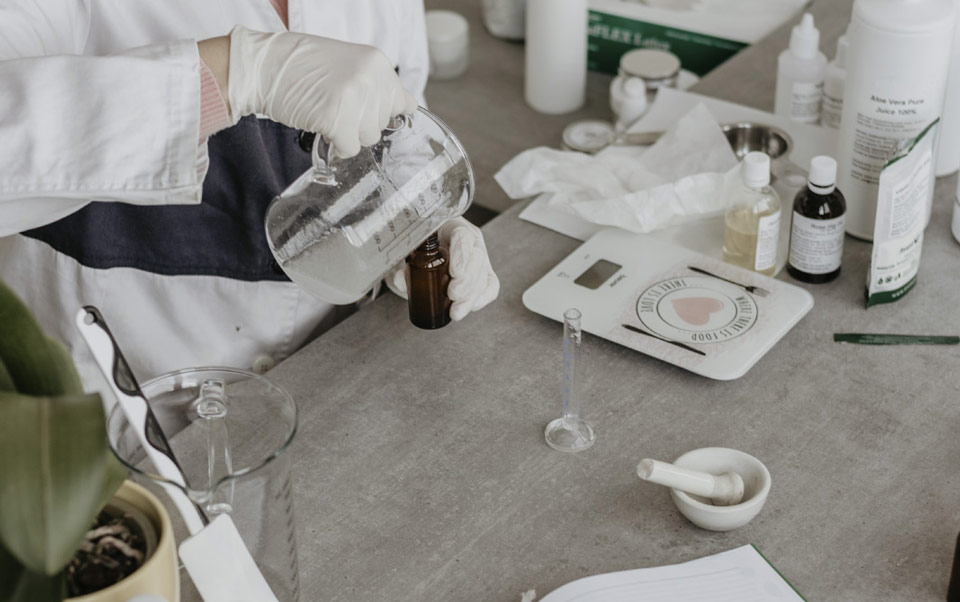 Stability Testing Laboratory
Stability / Quality / Inspection
Through standard specification testing procedures, we shall have a meticulous control of the product manufacturing. Products are send to third-party inspection agencies both domestically and abroad, to enhance the credibility of our product quality guarantee. We follow the international standards and have our eye set on the international market. We are a brand promoter who our customers can put their trust in.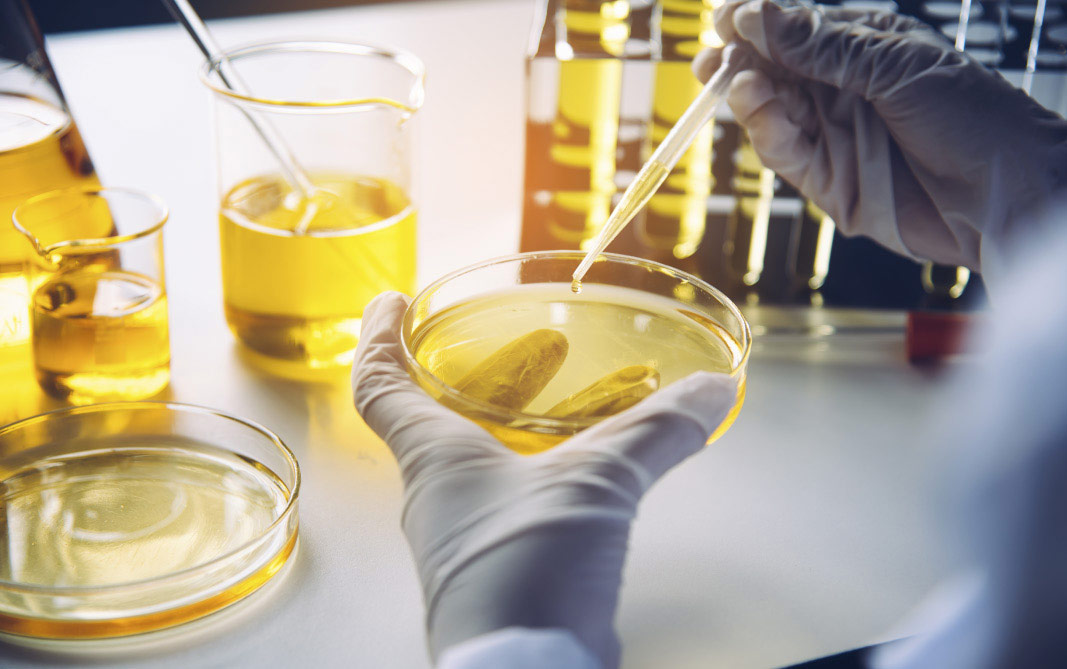 WE FULFILL OUR COMMITMENT
PURELY.FRAGRANCE