Aromatherapy with essential oils is not a niche concept in the Western beauty market. From skincare and personal care products to home fragrances and overall well-being, the essential oil industry and its products are quite mature. However, in contrast, the aromatherapy market in China seems to be in its early stages, both in terms of market size and product availability. But recent signs lead us to believe that China's aromatic market has started to accelerate its development. Data shows that the aromatic industry in China is experiencing rapid growth, increasing at an annual rate of 20%-30%. By 2021, its market size is expected to surpass 70 billion Chinese Yuan, with over 7,000 directly related enterprises engaged in cultivation, application, and sales of aromatics. Searches related to "aromatherapy" on Baidu have exceeded 12.8 million, a 10-fold increase compared to a decade ago, indicating a doubling of consumer interest in aromatherapy on beauty platforms. In 2020, the total transaction volume for the "aromatherapy" category (including single oils, blended oils, body/massage oils, and carrier oils) reached 5 billion Yuan on major e-commerce platforms like Taobao and Tmall.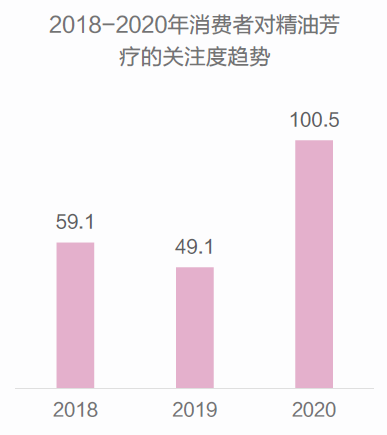 Image Source:Bevol China
Explanation of Data: Extracting the Index of Interest for Trend Analysis.
Why is the aromatherapy market in China experiencing a burst of opportunities today, and why is it an essential opportunity for brands in this year's beauty and skincare market that cannot be ignored? We can analyze it from three perspectives.
The outbreak of the pandemic has brought about consumer attention and demand for health functions (such as antibacterial and immune-boosting properties) and emotional well-being functions (such as relaxation and calmness), which happen to be areas where essential oils can be effective.
For the beauty and skincare industry, the spread of the pandemic has, to some extent, promoted the use of functional claims, most directly in terms of antibacterial and immune-boosting properties. Natural plant-based essential oils possess antibacterial and antiviral abilities, which help protect us from high contagious risks. Utilizing essential oils for diffusion and massage can enhance our immunity and reduce the chances of infection. For example, essential oils like Rosemary, Frankincense, Lemon (as a preferred choice for air purification), Tea Tree, and Eucalyptus are commonly used to support the respiratory system, purify the air, and protect mucous membranes with their antibacterial and antiviral properties.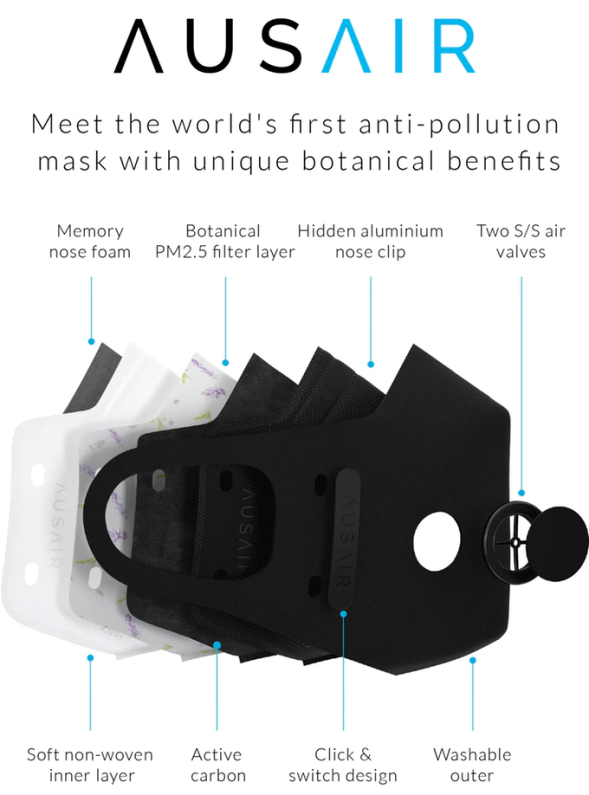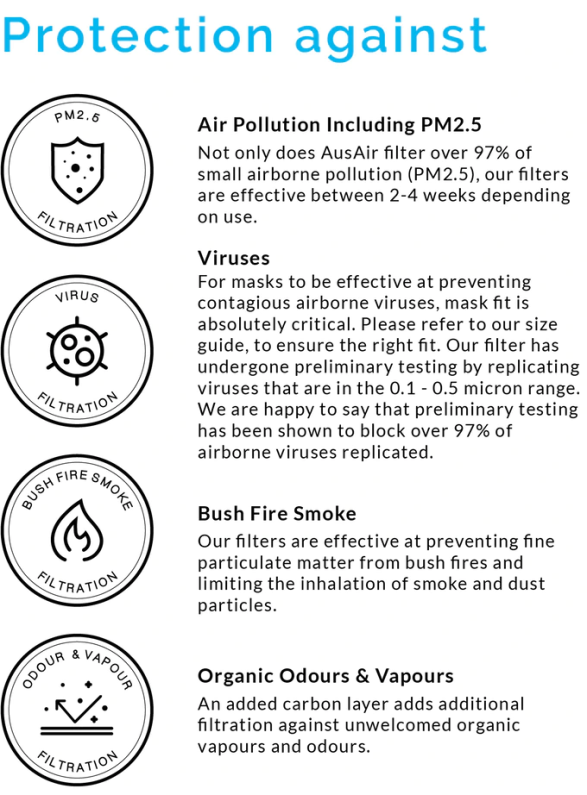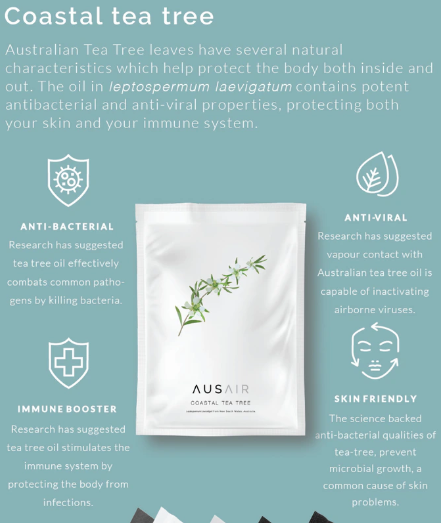 AUSAIR, launched in Australia in March 2020, claims to be the world's first mask product that utilizes plant essential oil components to filter viruses and pollution, thus protecting consumers' health.
Apart from the tangible physical health protection, consumers during the pandemic have also become more concerned about their emotional and psychological well-being. Consumers associate aromatic components such as essential oils with emotional health. According to a study by British market research firm Mintel on Chinese consumers' emotional health management, aromatherapy/essential oils rank as the third favorite product for emotional uplift, with 20% of respondents already using aromatherapy to improve their mood and expressing willingness to continue using it. Additionally, 42% of the surveyed consumers show interest in trying aromatherapy/essential oils for mood improvement in the future.
Pureness Chen mentioned that "the small molecular structure of essential oils allows them to enter our skin in just six seconds, thereby affecting our physiological emotions. When we feel tense, stressed, or have trouble sleeping, these aromatic substances can help us restore calmness. Only a small amount is needed to effectively alleviate anxiety and tension. Furthermore, the captivating aroma of essential oils can assist us in improving the indoor air environment, creating a pleasant and comfortable aromatic space. In interior decoration, in addition to visual design, we can also add olfactory design, allowing us to live in a surrounding of natural fragrances, feeling joyful and at ease. This can be seen from the thriving development of aromatherapy candle products in recent years."
After the pandemic, due to long-term mask-wearing, makeup is obscured, and fragrances have become a tool for young people to express their personality. Consumers have shown a strong interest in the stories behind perfumes, even leading to the emergence of functional perfumes that incorporate natural plant essential oil ingredients.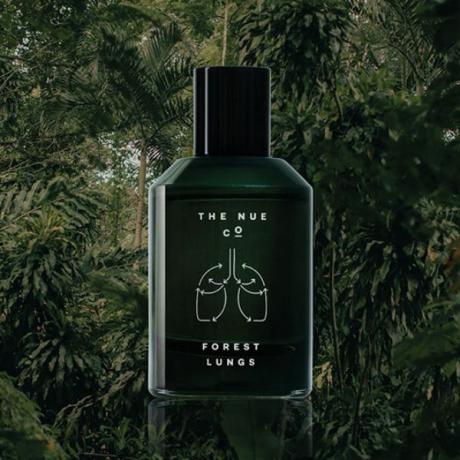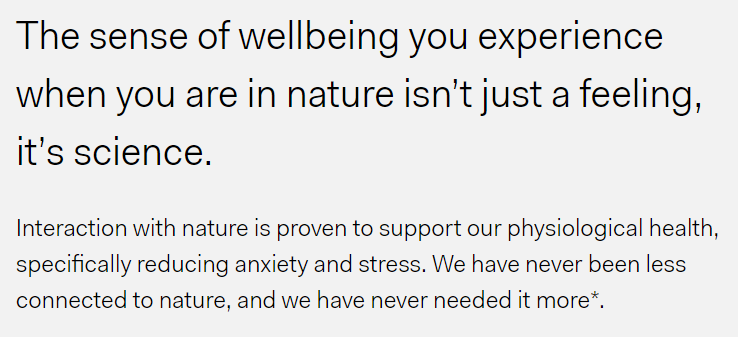 Following the pandemic, the US market introduced "Stress Relief" perfumes by The NUE Co – not only offering consumers pleasure through forest scents but also alleviating stress and anxiety by adding natural phytoncides present in plants.
Essential oil products are pure and natural, derived from plants, and can be promoted for their high safety, which is currently the most concerned aspect for consumers.
Consumer beauty demands have shifted towards product safety after the outbreak of the pandemic. According to the "Post-Pandemic Rational Skincare White Paper" jointly released by CBNData and L'Oreal, product safety has become the primary consideration for consumers when choosing skincare products after the pandemic. Currently, the most accepted expression of safety by consumers is "natural and plant-based." In a survey by Innisfree targeting Chinese consumers, 45% of women prefer to use natural herbal products to improve their skin. Essential oils, as natural plant extracts, can help products claim to be "plant-based" and "naturally sourced," enhancing the product's safety image. In consumer reviews monitored by users, essential oil products are often praised by consumers for their natural, healthy, and environmentally friendly factors.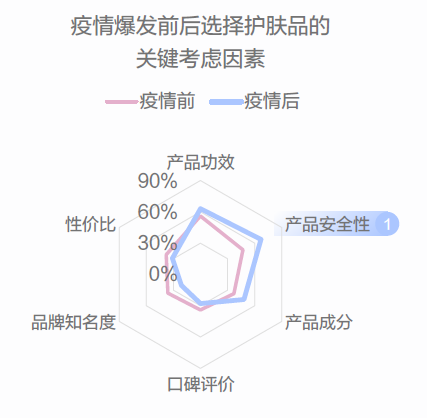 Another way to prove the safety of products is through "certification labels" such as organic certification, dermatologist approval, EWG green label, etc., which are still sought after by many consumers. At the same time, products that focus on ingredients like essential oils and hydrosols fall under the category of "Clean Beauty." This beauty trend, originating from the West, is increasingly influencing the beauty market in China. Internationally renowned organic certifications include ECOCERT in the EU, Soil Association in the UK, COSMEBIO in France, USDA in the US,  and NaTrue in Belgium, among which ECOCERT stands out for its strict inspection and regulations, making it highly credible in the market.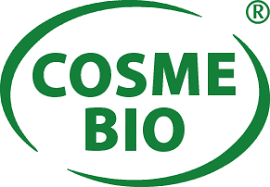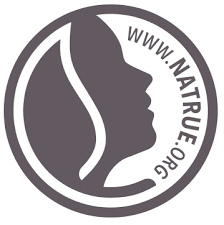 The market has seen outstanding products and brands, reversing the previous impression of poor product experiences.
In the past, the market lacked well-performing essential oil products, which was one of the reasons why essential oil products had difficulty gaining traction in the skincare industry. Especially for makeup removal oils, a type of "oily skincare product" that consumers were most familiar with, they faced numerous complaints: causing acne, difficult to cleanse, and those with strong makeup removal power often damaged the skin's sebum film. Facial oils, in particular, had one of the lowest usage rates among women's skincare products, with many consumers dissatisfied due to their greasiness, thickness, pore-clogging, and exacerbating oily skin issues after trying some products.
However, this year witnessed a turnaround in the situation. In the categories of makeup removal oils and facial oils, new brands emerged, providing consumers with completely different experiences. According to registration data from the China Food and Drug Administration, makeup removal products containing essential oils increased 32 times in two years, and consumers are delighted to add happiness and healing to the entire makeup removal process through fragrances. The aromatherapy skincare brand "Zhuben" achieved a total online turnover of over 200 million RMB in 2020, a 450% increase compared to 2019, with over 80% of sales coming from makeup removal oils. "Zhuben" skincare uses pure plant oils, plant essential oils, and emulsifiers in their formulations, and their self-developed "critical emulsification technology" ensures sufficient emulsification and cleansing power of makeup removal oils while also protecting the sebum film. Some beauty bloggers recommended "Zhuben" makeup removal oil, stating, "It is China's first makeup removal oil that doesn't damage the sebum film."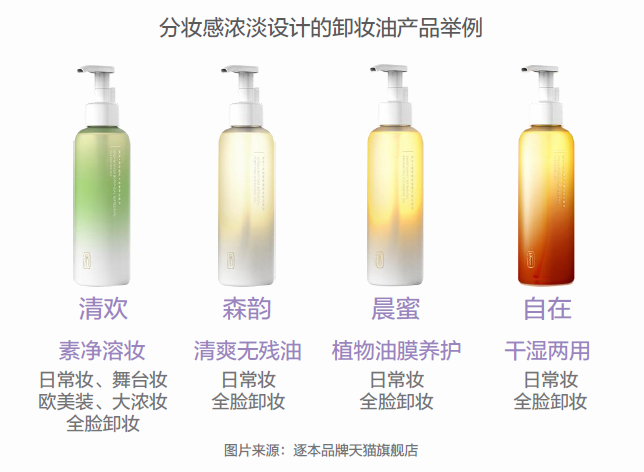 "Daisy Sky" focuses on skincare essential oils. Their innovative product "Guiying Essence" adopts a texture of hydrosol-oil-hydrosol, introducing the concept of "water-free essence." They claim to provide antioxidant and brightening effects through oil nourishment. Additionally, their main product ago.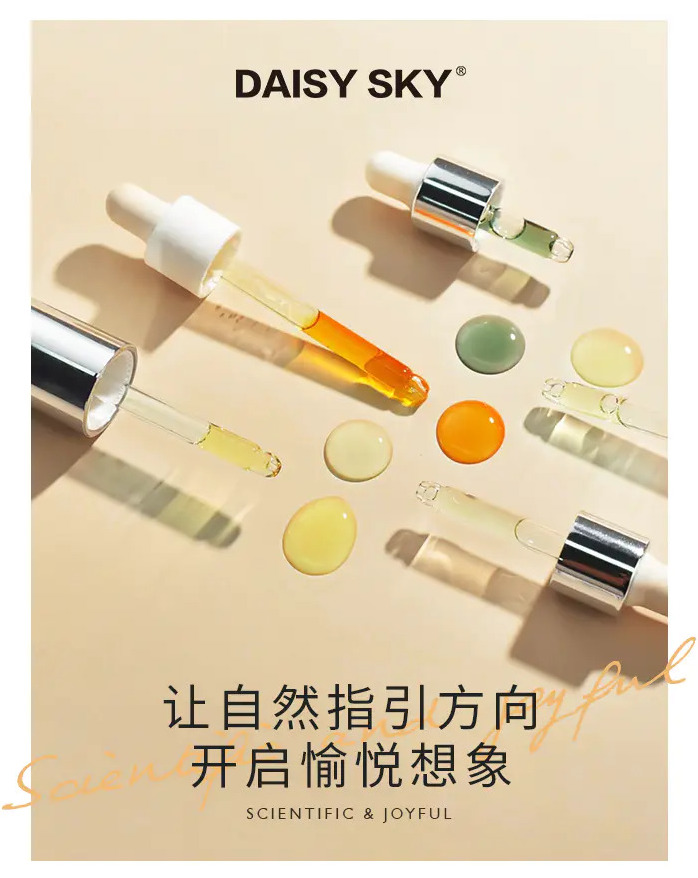 Lin Qingxuan started his business by persistently focusing on making moisturizing oils. His star product, Camellia Moisturizing Oil, is priced at over 600 yuan RMB, firmly establishing itself among high-end skincare products. From the market performance perspective, during this year's 618 shopping festival, Lin Qingxuan's sales on the Tmall platform surpassed 3 million yuan RMB within half an hour, exceeding the total sales of the entire day compared to last year.
Various international brands have also entered the market through cross-border e-commerce and other means. Decleor, which was acquired by L'Oreal in 2014, is a flagship plant-based premium skincare brand under L'Oreal. In the first half of 2021, Decleor opened its flagship store on Tmall. It has gained consumer trust by actively showcasing the natural and effective properties of its essential oil-based skincare products in its promotions.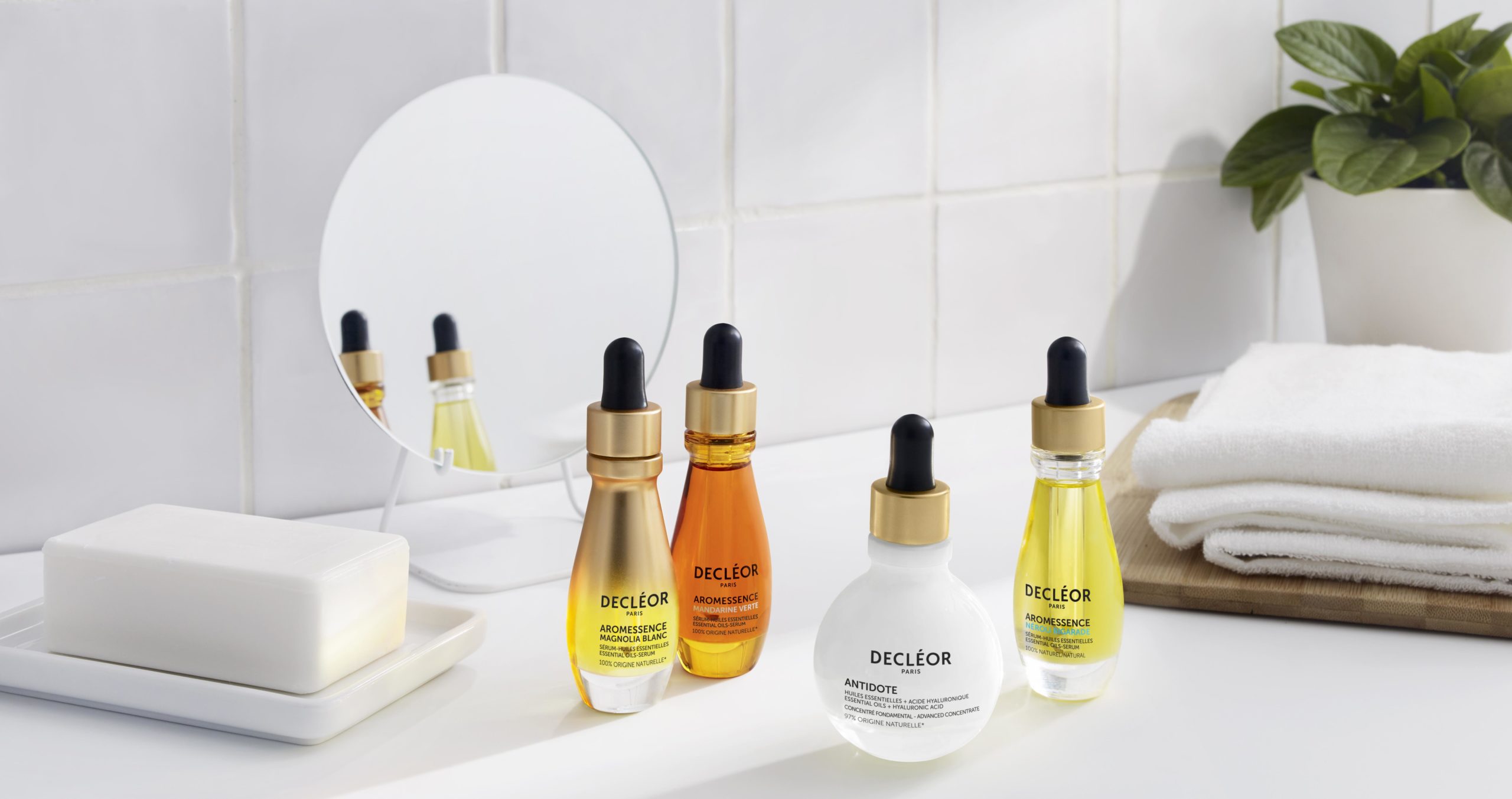 In addition to products, the development of offline spas has provided consumers with excellent opportunities to experience and feel the benefits of essential oil products, making aromatherapy products more accessible for daily care. Currently, in Shanghai alone, there are over 20,000 spa beauty and body care shops listed on public review platforms. Essential oil massages have already become a popular method for many consumers to address sub-health conditions and relieve stress. Originally exclusive to salon use, some skincare brands have shown a trend towards direct-to-consumer (C-end) development, such as Italy's Comfort Zone and Thailand's Panpuri, both high-end salon-grade aromatherapy skincare brands that have already entered the market.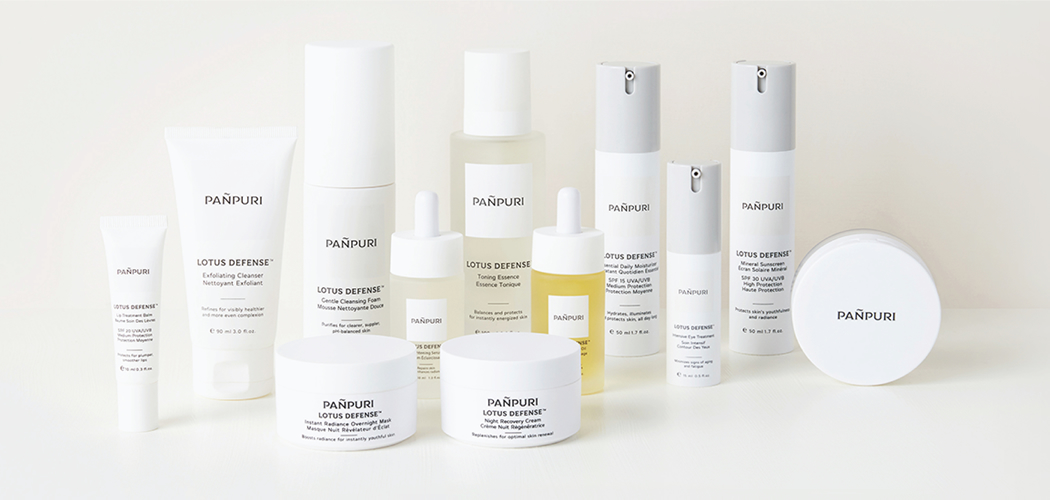 Of course, to seize the rising market opportunities and maintain steady organic growth in the Chinese market, essential oil aromatherapy products need to address several issues related to product development and market education.
The first issue is fragrance blending. How to balance the functionality of essential oils with their potentially displeasing aromas? Without adding synthetic fragrances or compromising on functionality, how can essential oils be blended to achieve scents similar to artificial perfumes? Consumer reviews and monitoring reveal that a significant proportion of users are dissatisfied with the scent of existing essential oil products, indicating that further optimization of product fragrance is necessary on the supply side. Essential oil fragrances involve cultivation techniques, geographical advantages, and extraction processes. Moreover, the therapeutic effects of essential oils vary due to subtle differences in the chemical composition of each batch, requiring careful adjustments during the blending process based on the condition of the oils at that time.
Balancing functionality and fragrance presents a considerable challenge for perfumers. Fragrance preferences are highly subjective and involve regional and collective olfactory memory. Nevertheless, after over two decades of experience, starting from the source of origin, there are already hundreds of essential oil raw material farms in collaboration, ensuring control from the source. Additionally, the establishment of a formulation research and development center has accumulated a database of thousands of product formulas. Pureness has built its own ecosystem for blending, where interactive comparisons through the database allow finding a balance between selling points and fragrance in a short period. In addition to precise selection of essential oils suitable for their formulas through the database, Pureness also has a mentorship-based formula training program, where past successful experiences are passed down to the blending team. This enables Pureness to efficiently produce a large number of formulas and achieve a balance with its clients in a short time.
Another issue is the continuous improvement of the texture of oil-based products and further education to popularize the skincare concept of "nourishing the skin with oil." While we have witnessed some small outbreaks of products more suitable for Asian skin types this year, the concept of "nourishing the skin with oil" is still not mainstream.
Apart from promoting the idea of oil-based skincare through media and influencers to reach more people, the fundamental basis lies in the formulation of the products itself. In the past, the difficulty in promoting the "nourishing the skin with oil" concept was partly due to the formulation itself. The Western notion of using oils was directly applied to Chinese skin, making the products appear too rich. In oil-based skincare formulations, besides plant essential oils, the effectiveness, absorption speed, moisturizing capacity, and overall product experience of the base oils are crucial factors that determine whether the concept can be widely promoted.
The research and development team of Pureness consists not only of essential oil aromatherapy experts but also includes pharmacology doctors, licensed practitioners of both Chinese and Western medicine, cosmetic professionals, spa industry experts, and production process specialists. In the formulation design, they take into account different skin types, weather conditions, and the latest international information on plant base oils. Combining this with Pureness' formulation database and expert clinical cases allows them to jointly develop oil-based skincare products with their customer partners in a short time.
Beyond facial care, there is significant potential for essential oil aromatherapy products in body care, hair and scalp care, bathing, and even oral care. We believe that as consumers increasingly recognize the efficacy and emotional benefits of essential oil aromatherapy products, the market will catch up with the pace of other developed markets faster.
Pureness has also started its layout in the areas of aromatherapy training schools and consultation analysis. They offer aromatherapy training for corporate personnel to enhance their essential oil expertise, educate the consumer market on aromatherapy thinking, and provide customer partners with updates on more forward-looking industry trends. They aim to be the strongest ally for their clients' development.
想更多認識瞭解植物精油芳療?
On August 31st, Pureness participated in the "Leading 2022 Online Seminar on Beauty Industry" to delve into the natural essential oil and personal skincare market trends. The seminar explored the industry movements of Clean Beauty (Natural 2.0) in Europe and America, as well as the Asian trend of "Oil-based Skincare." It analyzed the five key consumer behavior trends for 2022 and how brands can integrate natural essential oils and effective plant oils into product transformations, crafting winning strategies for the market. Numerous authoritative experts in aromatherapy came together to discuss the development of this seemingly niche but influential subcategory.
For more exciting content, please contact Pureness' official LINE@ account! (Click to add)